Where women are buying homes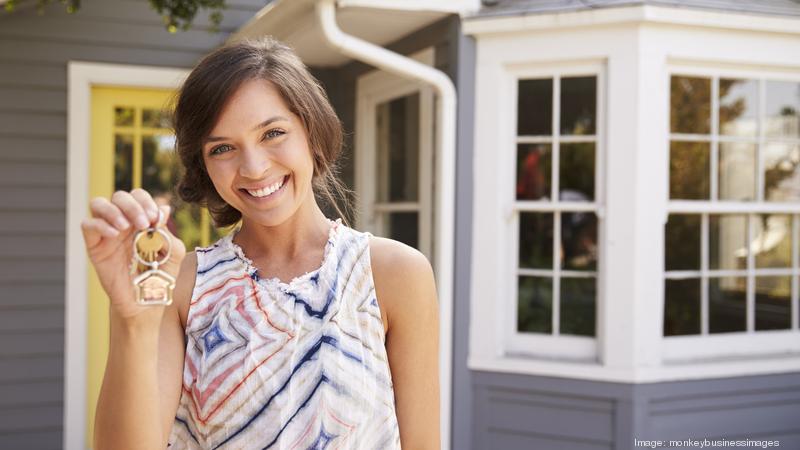 On average, single men are more likely to buy a home than single women, but women in some cities are bucking that trend .
SmartAsset identified the metro areas where women are buying the most homes compared to men. In 402 cities, SmartAsset analyzed the number of mortgages used to purchase homes without a cosigner, breaking out the number of men and women who purchased a home on their own.
Santa Fe, N.M., ranked No. 1 for women homebuyers. Women bought 6.7 percent more houses than men, purchasing 287 homes compared to 269. The average woman in Santa Fe who bought a home had an income of $81,100 and took out a mortgage of $239,500, according to SmartAsset.
Here are the top cities behind Santa Fe:
2. Santa Rosa, Calif.
3. The Villages, Fla.
4. Hot Springs, Ark.
5. Springfield, Ill.
6. Prescott, Ariz.
7. Lawrence, Kan.
8. Napa, Calif.
9. Philadelphia, Pa.
10. Rochester, Minn.
See the full report here.
SmartAsset found women are more likely than men to buy a home that limits their long-term financial flexibility. Women on average have a mortgage-to-income ratio 7 percent larger than men. Experts recommend homebuyers purchase a home that costs no more than 2.5 times their income, according to Smart Asset. The mortgage-to-income ratio in Santa Rosa, for example, is 3.5 for women and 3.45 for men, and the ratio in Prescott is 3.2 for women and 2.6 for men.
Single women homeowners build less equity in their homes than men because they earn less than their male counterparts and generally put down a smaller payment on a house, The Street reported. In addition, women also tend to have lower credit scores than men, which means they are offered high-rate loans on mortgages, per The Street.